Graduating Class Pancake Breakfast
Archbishop Neale School
2 June 2014
​​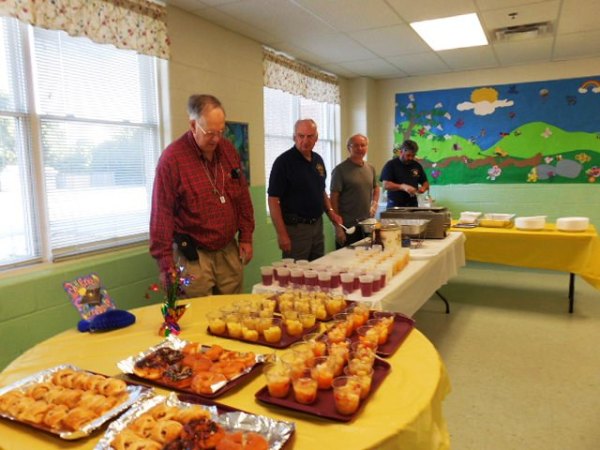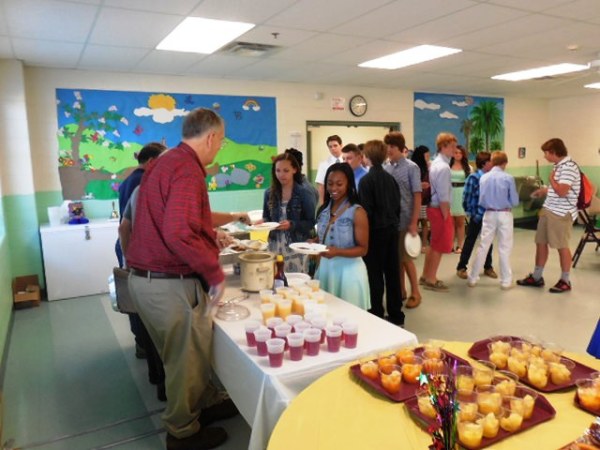 ​​
From left brothers David Newman, Peter Czupryna, PGK, Victor Valdisera and Albert Ribeiro preparing to serve the graduating students.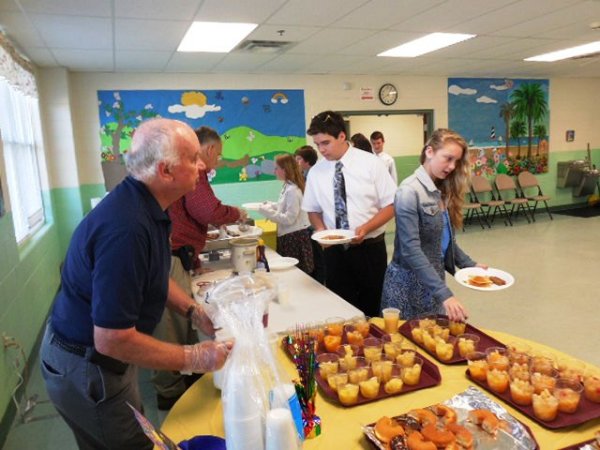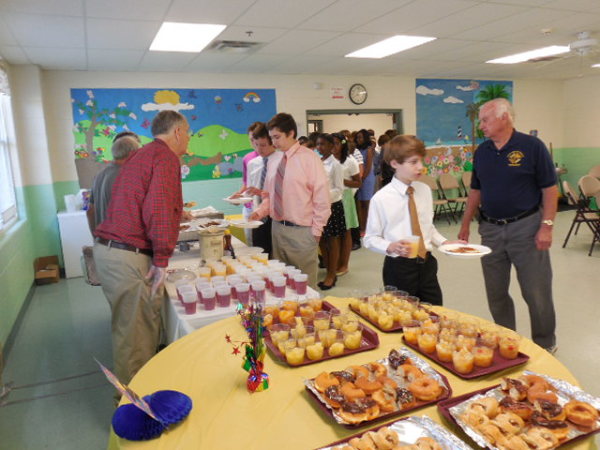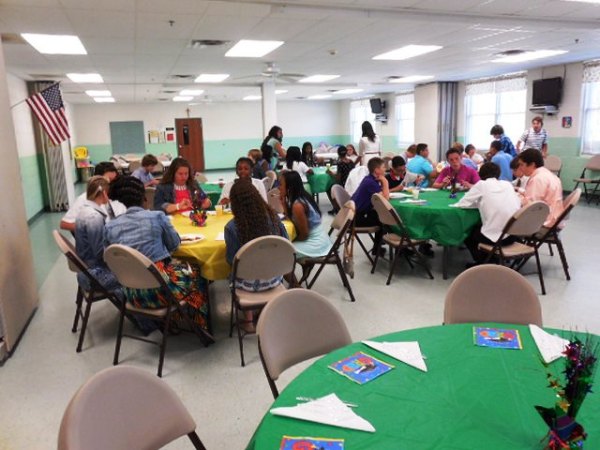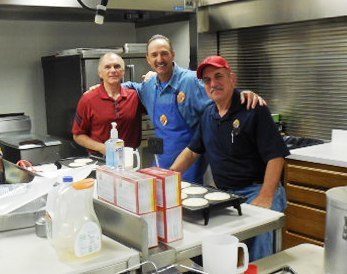 ​​
From left brothers John Brucculeiri, Anthony Perino and John Minichino prepare the pancakes for the 36 students.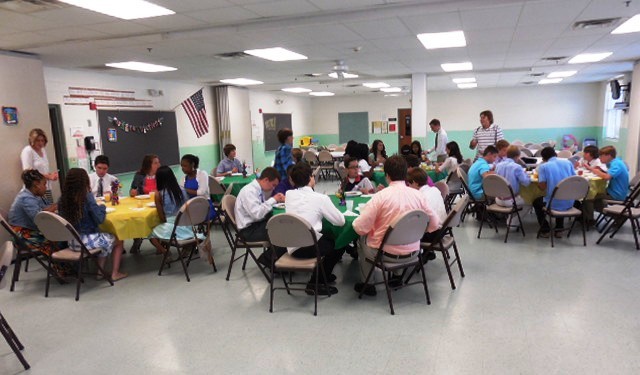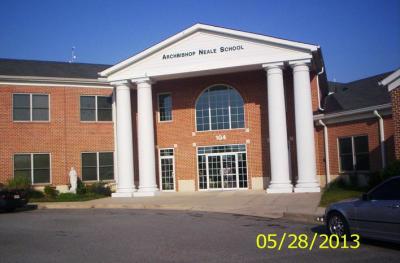 ​​
At 6:45 AM brother knights prepared the breakfast and served the 8th grade students graduating from ANS. 

Thanks to Past Grand Knight Peter Czupryna for organizing  it again. The cafeteria looked great with the milticolored table cloths, and flowers on each table. 

The students were in their "Sunday best" and enjoyied a great breakfast.

Helping Pete were :
Grand Knight Mark Shutters, Past Grand Knight George Grooms, Past Grand Knight Ryan Mudd, Brother knights, Anthony Perino, John Hayden, Tony Holson, John Minichino, David Newman, Martin Redmond, Noel Edelen and Al Ribeiro.

​

Thanks to all for a job well donel.
​​
On Wednesday, 31 May 2017, our council hosted this breakfast for 51 8th grade students graduating from Archbishop Neale School. Chaplain Father Larry Swink, Associate chaplain, Father Sam Plummer and principal Linda Bourne Joined the students for breakfast. Thanks to brother knights PGK Pete Czupryna and wife Debbie, William Yeckley, John Minichino, David Newman, Victor Valdisera,  and Joe Bowling for volunteering their time preparing and serving this delicious breakfast.