Gilbert Dlutchover and Fernando Ribeiro
Ryan Jasper and David Newman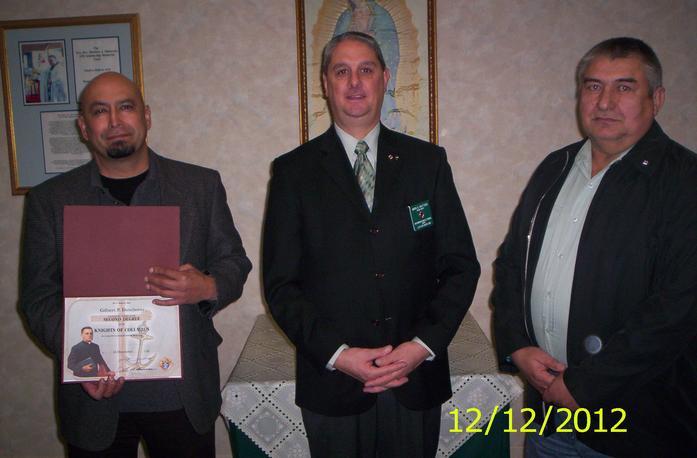 Pictured from left Gilbert Dutchover, Grand Knight Mark Shutters and Fernando Ribeiro. Congratulations to Gilbert and Fernando.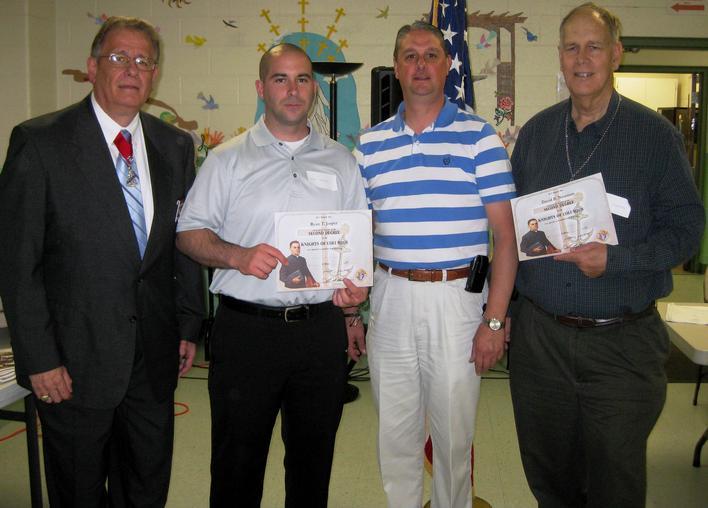 Pictured from left District Deputy No. 12 Brad Howard, Ryan Jasper, Grand Knight Mark Shutters and David Newman. Congratulations to Ryan and David.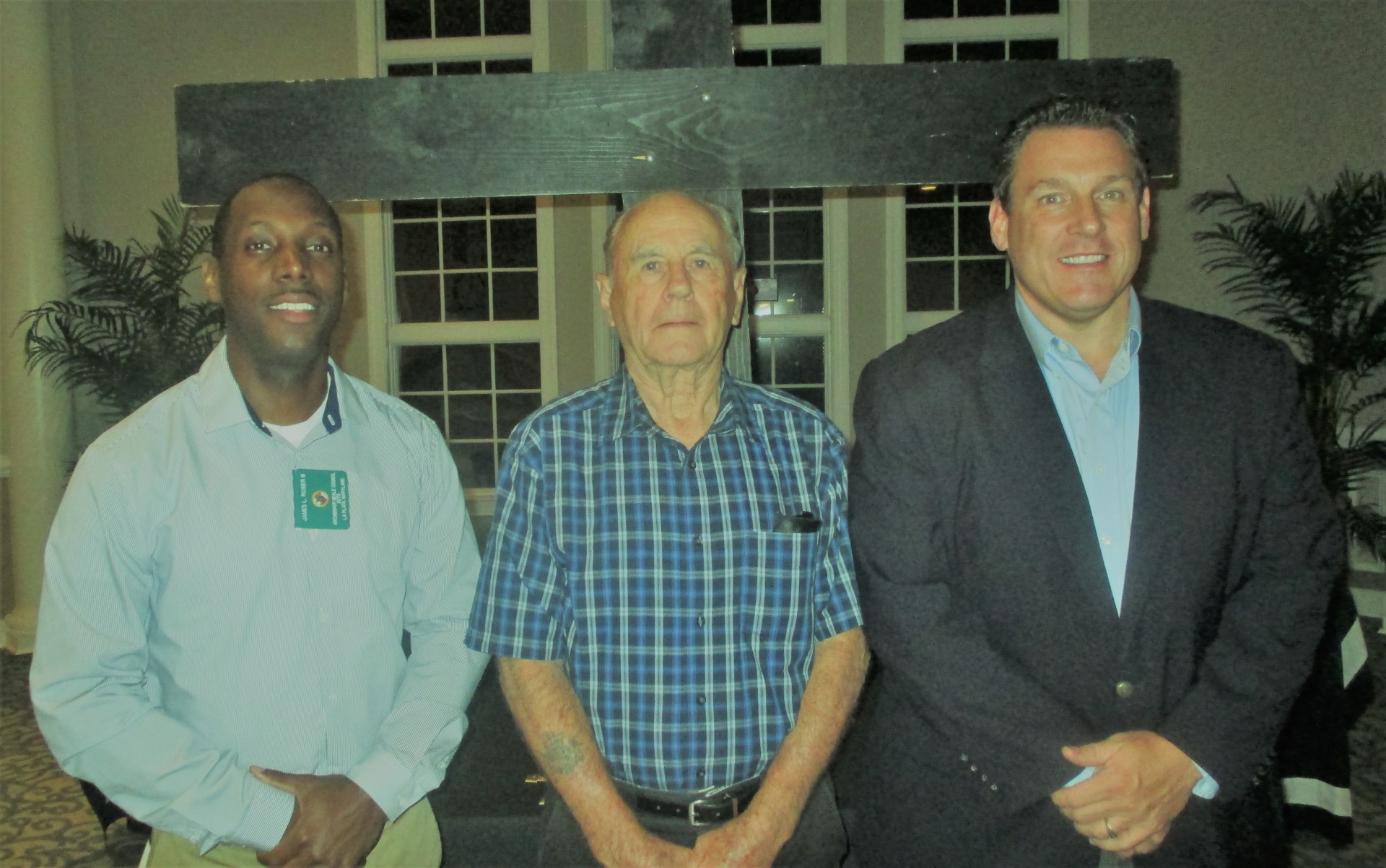 From left James L. Rosier, Archbishop Neale Council, 2279; Robert W. Boarman, Holy Ghost Council, 11484; and Mike Gekas, Dr. John Henry Griffin Council, 2293. Congratulations to James, Robert and Mike.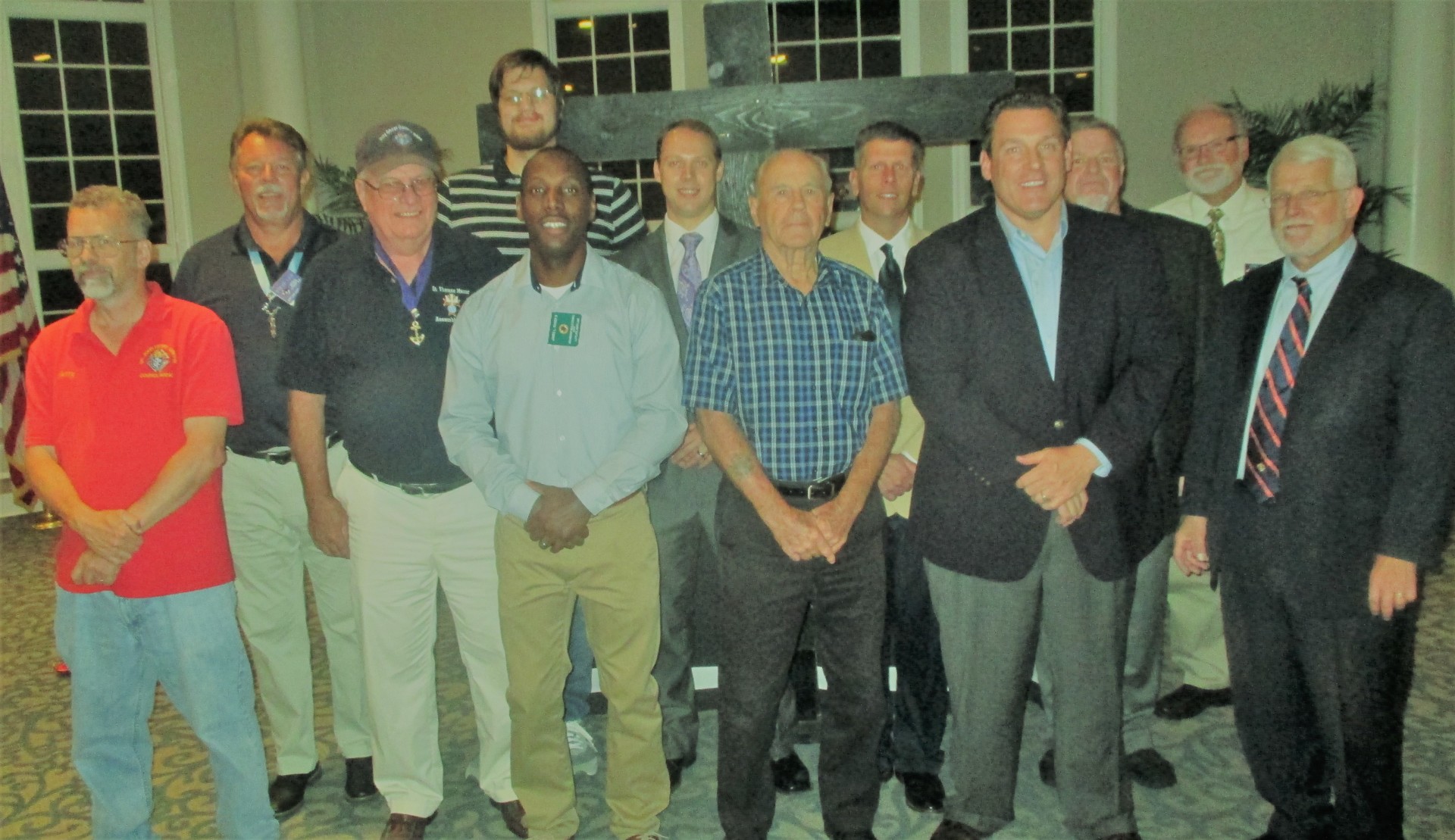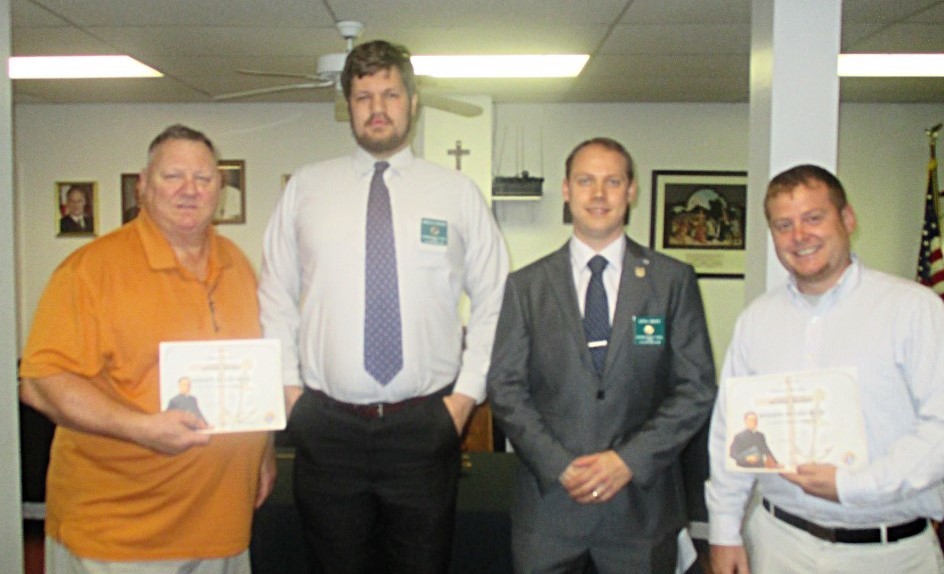 On Thursday, 26 October 2017  brother knights, left, William Krug and far right Michael Pheulpin became 2nd degree knights.  Grand Knight James Hojnowski and Deputy Grand Knight Justin Meeder congratulate  Bill and Michael.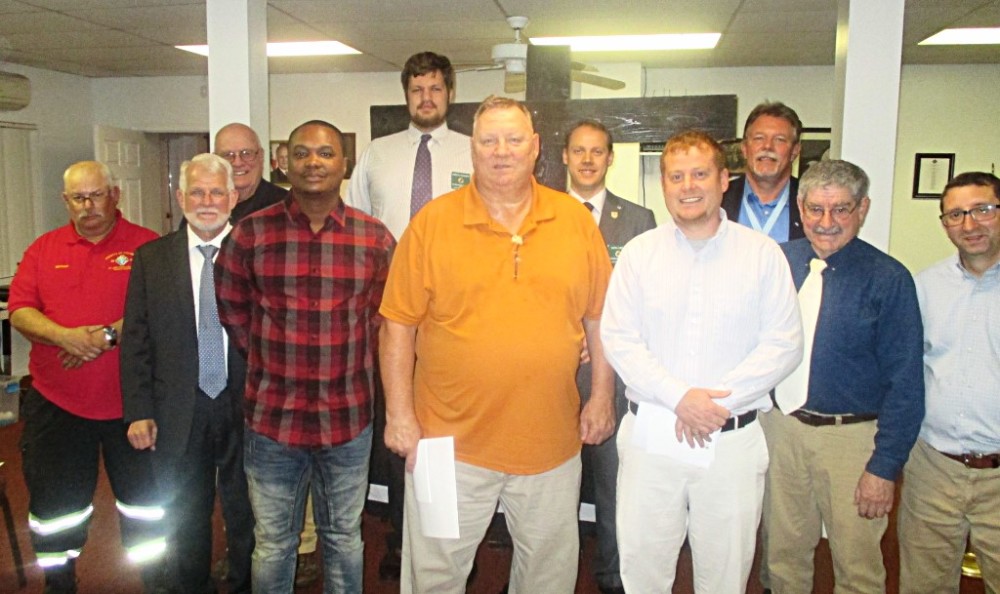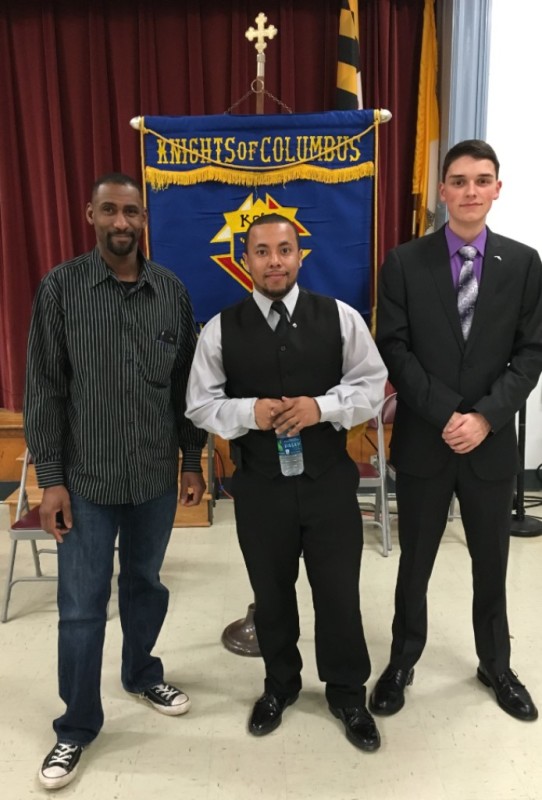 ​
From left, Keith Smoot, Gary Swann and Nicholas Shutters advanced to 2nd Degree Knights on 23 January 2017. Congratulations.